The Monterey County Business Council is delighted to announce the launch of our 2024 Membership Lunches with special guest, Assemblymember Dawn Addis.

Assemblymember Addis, known for her dedication to economic development and community growth, will deliver a keynote address that focuses on her vision in shaping Monterey County's future. With her extensive experience, she will provide valuable insights into the economic landscape, local policies, and opportunities for communities to thrive in the region.

Our Monthly Membership Luncheons are an annual tradition for the Monterey County Business Council, aiming to bring together local business owners, executives, elected officials, and community stakeholders. Our events provide a platform for networking, sharing ideas, and fostering partnerships to promote economic growth in Monterey County.

This event is open to members of the Monterey County Business Council, as well as prospective members interested in joining this influential organization dedicated to the prosperity of the region. Attendees will have the opportunity to learn about MCBC's initiatives, connect with business leaders, and gain valuable insights into the local business landscape.

Don't miss this opportunity to kick off the year with a captivating address by the Assemblymember and connect with our vibrant business community. We look forward to seeing you!

Learn more about the Assemblymember here.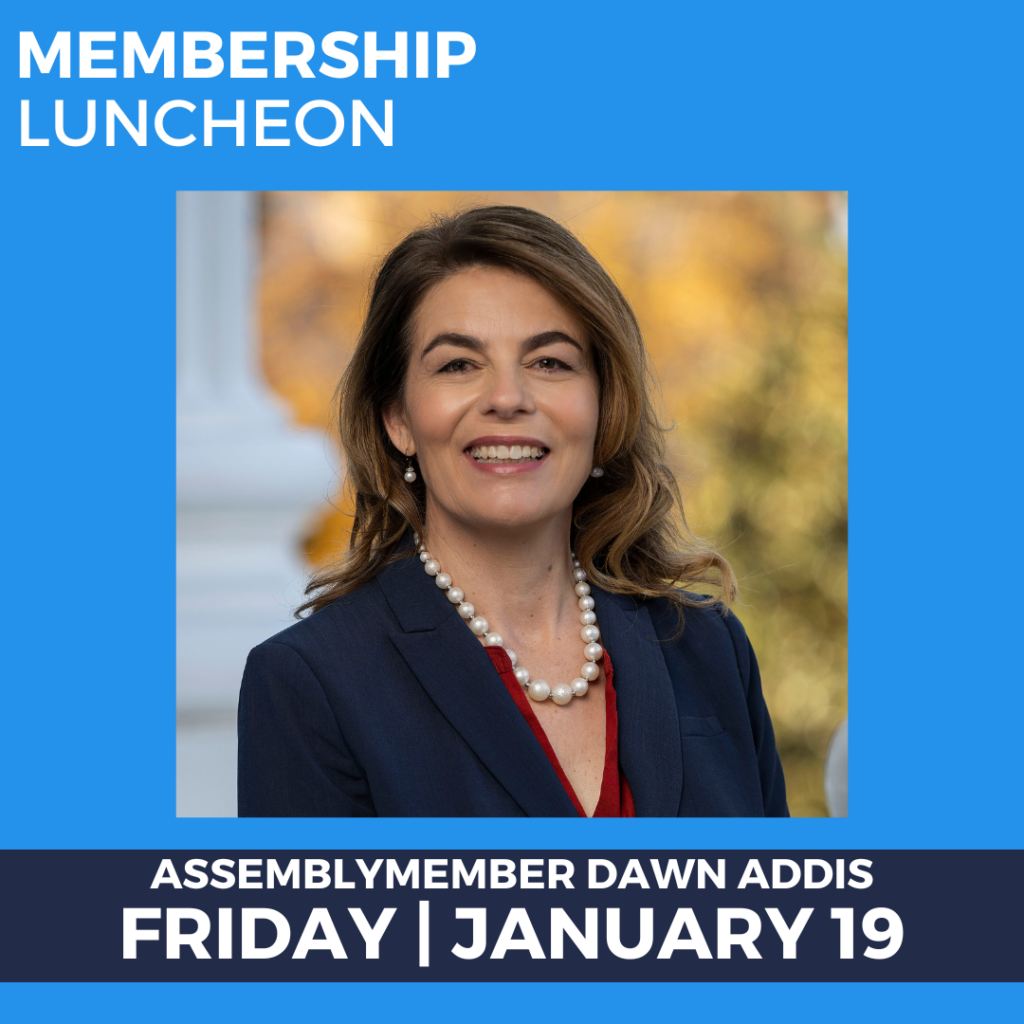 If you are a member and would like to register, but do not know your log in and password, please click here or email Jenny McAdams, Director of Operations for registration assistance.